Do what you love
Alongside over 200 clubs and societies across the University, our students organise a diverse selection of extra-curricular activities within the college.  Opportunities range from sport and music, to enterprise and innovation.  Participation is encouraged at all levels, from absolute beginner to seasoned professional.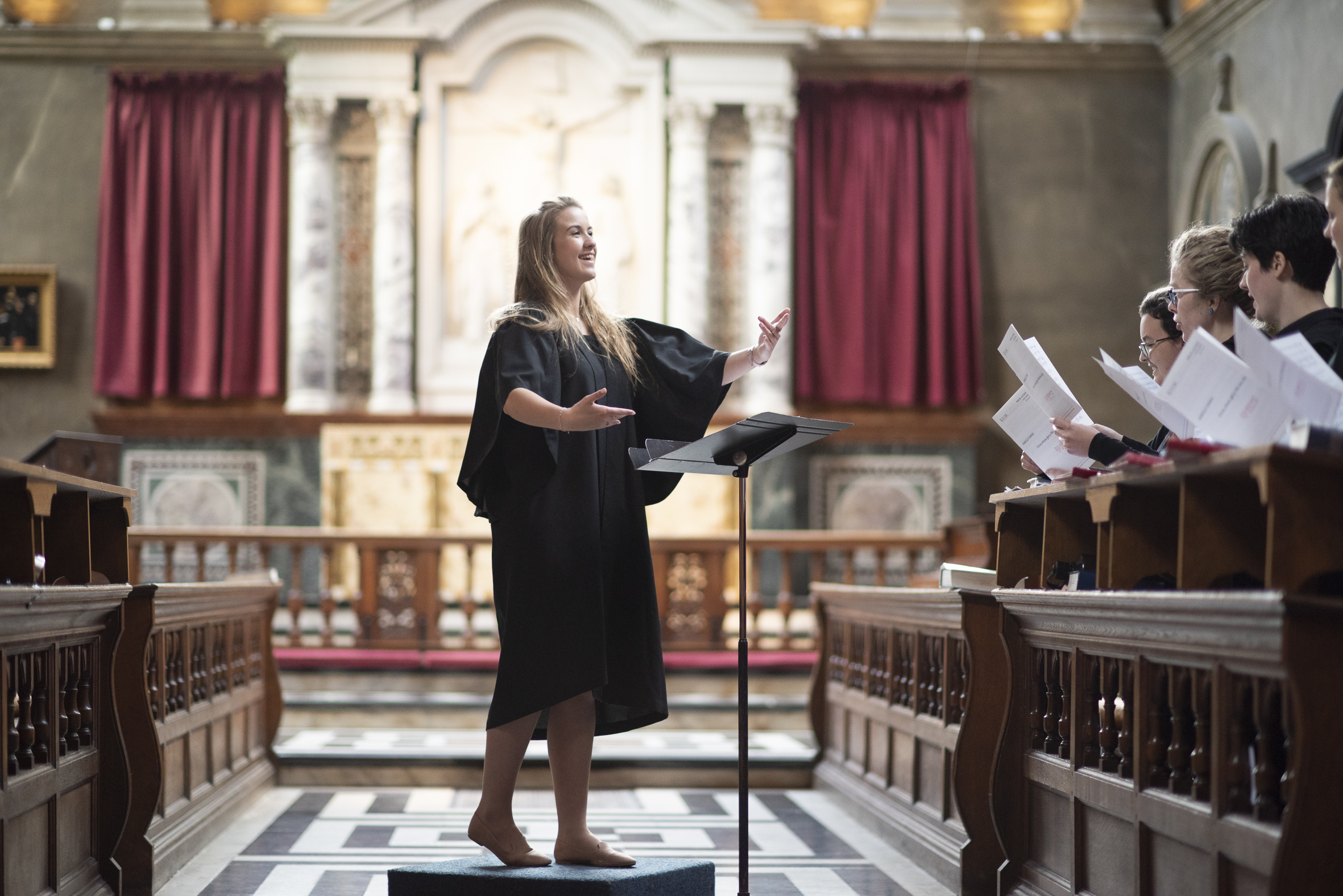 Student Common Rooms (Student Unions)
JCR
All undergraduates are automatically members of the Junior Common Room (JCR). There is no membership charge. The JCR organizes social activities, runs a wide range of sports clubs, and provides welfare and other support for its members. It also represents its members' interests in the college and in Oxford SU (The University Students' Union). It has its own constitution and elected officers. The JCR common room is located in Holywell Quad. You can find out more on the JCR website.
MCR
Nestled in the heart of Oxford, the Hertford Middle Common Room (MCR) provides a home for all of those who study for advanced degrees as members of Hertford College. At Oxford, the term 'common room' refers to both a group of students and the physical place for those students. As an association of postgraduate students, the Hertford MCR constitutes one of the friendliest graduate communities in Oxford. As a set of facilities, the Hertford MCR sets a benchmark for graduate amenities. In so many ways, Hertford MCR is a home away from home for the graduate scholar. To find out more, visit the MCR website.
Sports Teams
Men's Football
Hertford Men's Football Team (HCAFC) is on the verge of returning to the higher leagues. The squad have been very close to promotion for three seasons running.
Rowing
Hertford College Boat Club (HCBC) is the college's largest sporting society and provides opportunities for first time novices right through to Olympic athletes. The club prides itself on achieving excellence and also encourages participation from all corners of the college, across graduates, undergraduates, visiting students and boat club alumni.
Since the inception of women's rowing at Oxford less than 40 years ago, Hertford has produced a steady stream of talented male and female rowers, and now holds the highest number of women's crews amongst Oxford colleges. Discover more on the HCBC website.
Rugby
Hertford College Rugby Club (HCRFC) is a friendly and inclusive college rugby club. It welcomes players of all abilities, from complete beginner to university standard. HCRFC has had a resurgence recently, with the introduction of an annual tour – recent destinations have been Mongolia, Malta and Belgium).
Cricket
Cricket enjoyed a resurgence at Hertford after the team defeated the Hungarian National Team on the 2014 tour of Budapest. Since then the squad has grown and thrived in the Oxford Inter-Collegiate Cricket League (OICCL). The team is made up of members of both the JCR and MCR, such that our spread of players now ranges from freshers to PhD students.
Music
Hertford College Music Society
HCMS is one of Oxford's largest student-run music societies. We have several active ensembles, including our Orchestra, Wind Band and Jazz Band, as well as a traditional Chapel Choir. We run a very popular and successful lunchtime recital series, for which concerts are every Wednesday of term at 13:10 in the chapel.
All our groups are non-auditioning, so anyone is welcome to come along and try, and we cover an exciting repertoire at a high standard in our termly concerts.
HCMS has a reputation for being friendly, and members of all colleges are welcome to join any of the groups. For more information, visit the Hertford College Music Society website.
Business and enterprise
Hertford Business and Economics Society
HBES is aimed at promoting intellectual and pragmatic reasoning and debates on contemporary issues of global importance in relation to business and economics. It promotes a closer interaction and collaboration between students, academics and practitioners, and will offer plenty of networking opportunities within the college environment.
Tri-innovate
Tri-innovate was launched in 2015 as a joint initiative between Hertford, Pembroke and Wolfson Colleges. The three colleges have joined together to champion innovation, encouraging students to create teams that will build innovative commercial or social enterprises around the best ideas.
The challenge is to develop the best ideas by pitching them to a panel of judges, in front of an audience, for a prize and for future mentoring. The idea may come out of your academic work, or it maybe connected to other interests. The Tri-Innovate project wants to turn those ideas into opportunities. Perhaps you've dreamed up a cool widget, a smart App, a clever financial model, a new way of getting schoolchildren interested in life-writing, or a radically new set of structures for charity work – anything that can help others and make some money at the same time.
Even if your idea doesn't win a prize, Tri-Innovate can be a great learning experience. It's not easy to put an idea across in a few words or a video – but if you can learn to do it, it can be a great help in life. Ideas selected for the Pitch Event will get feedback from the judges – people with experience of innovation – and a chance for mentoring. And there are some cash prizes of up to £8,000!