Chapel
Hertford Chapel is an inclusive, welcoming place in the heart of the college and the city, where all are welcome to celebrate, meditate, muse and pray.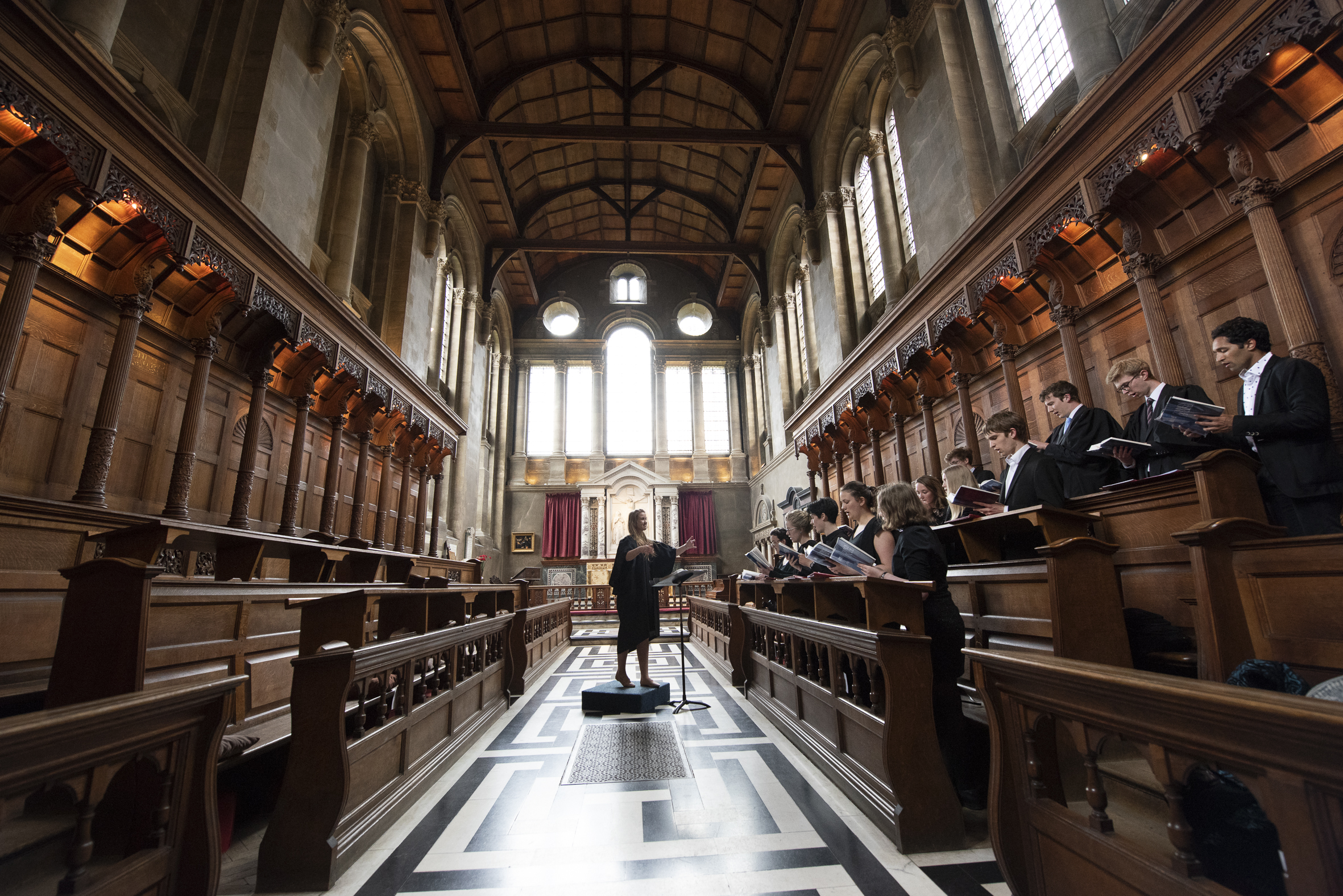 At Hertford we welcome staff and students of all faiths and none. Hertford Chapel is a traditional-style college chapel, built in 1908 by the celebrated architect T.G. Jackson (who also designed our famous 'Bridge of Sighs'). The chapel is always open for students, fellows, staff and visitors to come in and explore.
Although the chapel is in the heart of Oxford, it is a quiet and serene place. It has a perfect acoustic too, and is home to the musical life of Hertford College. Our student-run Hertford College Music Society organises regular concerts in the chapel and the Chapel Choir sings Evensong every Sunday in term-time at 5:45pm. All are welcome.
You can find more details about services and concerts on the chapel term card. Please see here for details of faith groups, facilities, and places of worship in the University, and in Oxford more widely.
Our choir
Hertford College Chapel Choir is an open, mixed choir that leads the singing at Chapel services. We specialise in the music of the English choral tradition, from Thomas Tallis to Herbert Howells. We're proud of our high choral standards and inclusive membership – we have a long-standing tradition of not auditioning, but of welcoming all who wish to sing. We've found that this helps to foster confidence and singing ability in those who might not have had the opportunity to sing demanding music.
Marriages in the College Chapel
You can find out more about getting married in the chapel in this document: Marriages in Hertford College Chapel. If you wish to discuss any aspect of the document or anything about getting married here, you are welcome to get in touch with the Chaplain.