International Programmes Department
Living in Oxford
All students live in single rooms during their stay at Hertford, all of which are comfortable and well-equipped.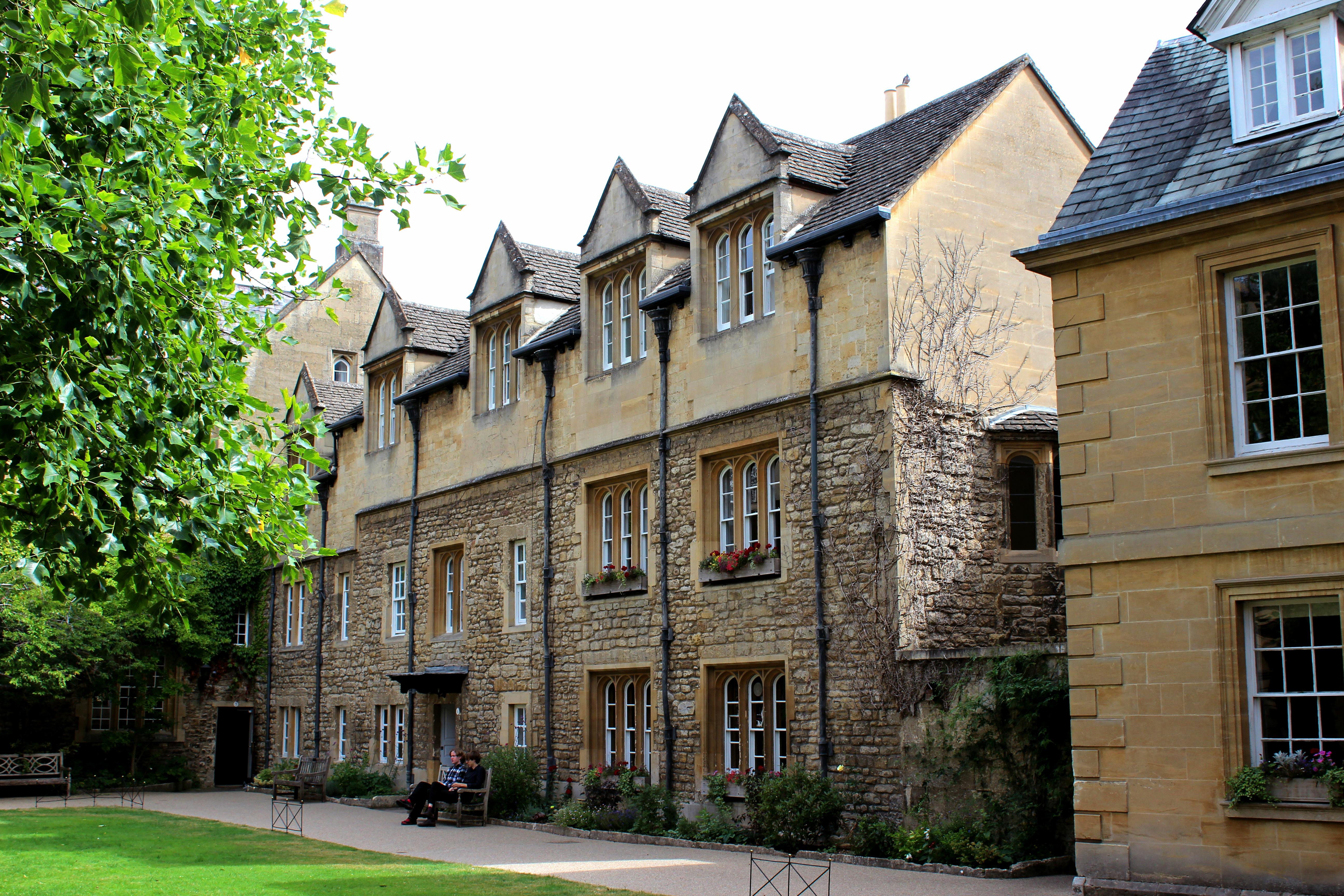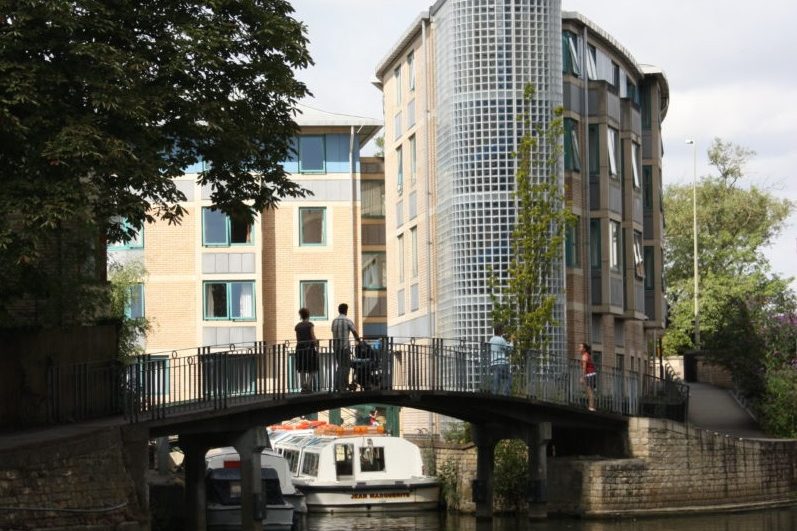 Each bedroom is furnished with a single bed, study desk, wardrobe and sink. All of our buildings have Wi-Fi, laundry facilities, a computer room, and a common area for socialising, although we do recommend you bring your own laptop or tablet. Your room will be cleaned every day, and fresh towels and bed linen are provided each week. Three meals will be available each weekday, either in the college Hall or Warnock House. As our accommodation is fully catered, it will not be possible to cook in your accommodation.
There are five sites that you could stay in during your programme. All the sites are owned by Hertford College, and are used by our students during term-time. Each site has its own unique flavour, and are all located within a 15-minute walk of the main college site. Students have been living on the main Catte Street site for over seven centuries, and today our main college site is a quirky mixture of buildings and architectural styles. Our three quadrangles are quite varied in their layout, with a wide range of rooms available.
Click the links below to find out more about where you might stay.
Abingdon House

Known as 'Ab' for short, this traditional Oxford townhouse is located near the River Thames and other Hertford accommodation sites (the Graduate Centre and Warnock House). It provides 59 rooms which share 14 bathrooms. The rooms are spacious and traditional and are used by our undergraduate students during term-time. It also has its own common room for socialising in the evenings. This annexe is 1.2km from college and you can have meals at Warnock House just over the river.

The room is very comfortable – just like home.

Student from National Taiwan University

I'm satisfied with my accommodation, it gives me enough private space.

Student from Shenzhen University

Very convenient & comfortable.

Student from the University of Fukui

College: Old Buildings Quad

This is the oldest part of college, and houses the main quadrangle, the lodge, hall, chapel and library. There's some student accommodation here too – 16 bedrooms which share five bathrooms. As these rooms date back to the original Hertford days, they are around 200 years old! For this reason, you will find that they look quite different to what you will find in many modern hotels (such as low or sloped ceilings, or strange room layouts). That said, these rooms will certainly give you a classic taste of Oxford!

It's really impressive as to the view from my window. I love the classic building styles and the modern equipment. I really appreciate the diligent work done by housekeepers.

Student from National Polytechnical University

College: New Buildings Quad

Despite the name, these room were built in the early 20th century, so they aren't really all that new anymore! These building are connected to OB Quad via the famous Bridge of Sighs. Like the rooms in OB, these rooms are notable for their rustic, "olde-worlde" features such as beams and stone window ledges. There are 80 student bedrooms in this quad, sharing 27 bathrooms.

I like it, simple but comfortable.

Student from United International College

College: Holywell Quad

This is the newest area of the main college. It was built in 1975 and is connected to NB Quad by a stone corridor. This quad has 70 bedrooms, sharing 20 bathrooms. It is also home to the JCR (Junior Common Room) which may be used as a social space during your stay here.

Thanks to housekeepers, my room was always clean and comfortable.

Student on the August Open Enrolment Programme

The Graduate Centre

This purpose-built accommodation opened in 2000 and provides 85 en-suite bedrooms with showers and toilets around a central courtyard. It's situated right on the river Thames and has great views across Christ Church Meadow. A common room is available for shared use.

The room is comfortable and clean. Also I'm glad that I have my own bathroom.

Student from City University

Greetings from the chef, staff, and housekeeper made me comfortable.

Student from Rikkyo University

Good accommodation. Clean, good sightseeing. Close to town centre, convenient to go shopping. Good environment, near the river.

Student from the University of the Chinese Academy of Sciences

Warnock House

Geoffrey & Mary Warnock House is a purpose-built accommodation annexe adjacent to the River Thames and just a kilometre from the main college site. There are 72 single bedrooms, sharing 15 bathrooms. Warnock House has recently been refurbished, and also benefits from a dedicated dining room during term time, serving up delicious breakfasts and evening dinners for all students in south Oxford.

Accommodation is very comfortable, the room is bright and large, [it] makes me feel good.

Student from Waseda University

I like the room as it is clean, tidy, big and a single room.

Student from the Chinese University of Hong Kong
Please note that it is not possible for groups or individual applicants to request specific accommodation. All rooms are allocated based on group size, the dates of the programme and availability at the time of booking, as well as being subject to other internal factors.