Tanner Day
In September 2015 Hertford celebrated Tanner Day, with guests coming together to celebrate the revolutionary legacy of Neil Tanner.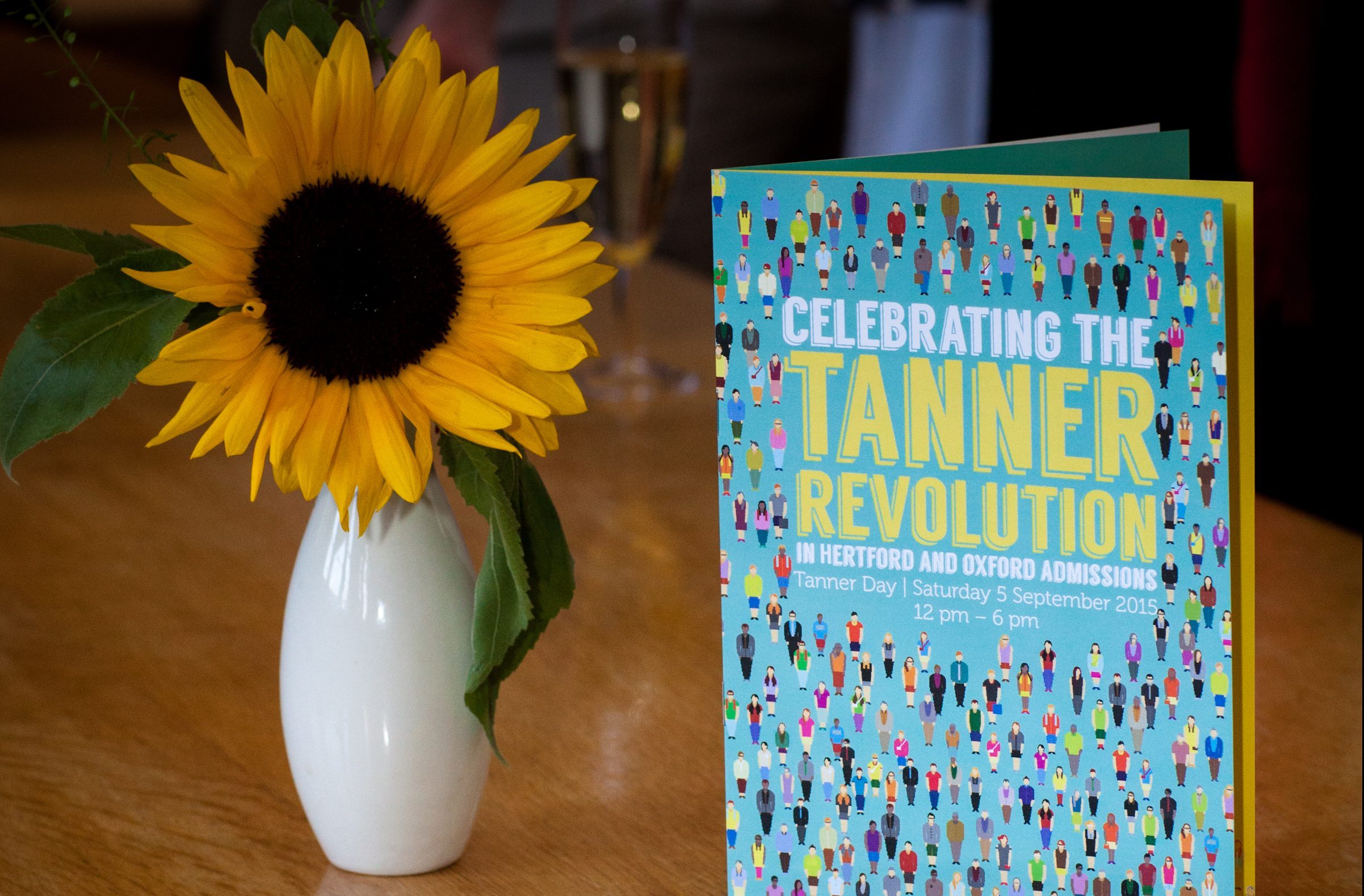 Alumni and friends of the college marked Hertford's ongoing commitment to access, and we heard from many of those who remembered their time at the college, and Neil himself, with gratitude, warmth and conviviality.
If you weren't able to join us on the day, you can still enjoy all the talks here, which were themed around diversity and inclusivity.
Will Hutton, Principal, spoke about 'How Good We Can Be' and the crisis of purpose in Britain, asking how we can repurpose our capitalism and hold our companies to account
Dr Catherine Redford, Outreach Fellow, explained the college's outreach activity and strategy, outlining our progress and some recent successes
Theresa Moran (1983), Jonathan Swallow (1971), Judith Samuel (1979), Mike Fordham (1983), Isobel Collyer (1982), Niccola Swan, and Peter Newman (1973) each gave a short recollection of their time at Hertford – some humorous, some poignant, all of them thought-provoking
Julian Tanner, Neil's son, shared a speech from the 1970s about the 'Hertford Scheme' which illuminated the mischievous character of his father, the access pioneer
Chaired by alumna and fellow Dr Katherine Lunn-Rockliffe, three Hertford women responded to the topic of access and diversity with perceptions from their own careers: Sukhvinder Kaur Stubbs (1981), 'Equality and elitism – surely not?'; Alison Woollard (Fellow), 'Women in science – a view from the coal face'; and Andrea Hartley (1991), 'Access all areas: collaborative positive change'
The day culminated with the unveiling of the new Tanner portraits in Hall. This exhibition features 21 alumni who benefited from the Tanner Scheme, and of course, Neil Tanner himself. Read the full programme and see our photos on Flickr.