International Programmes Department
Food and drink
Eating together is a vital part of student life in the Oxford colleges, and Hertford is certainly no exception!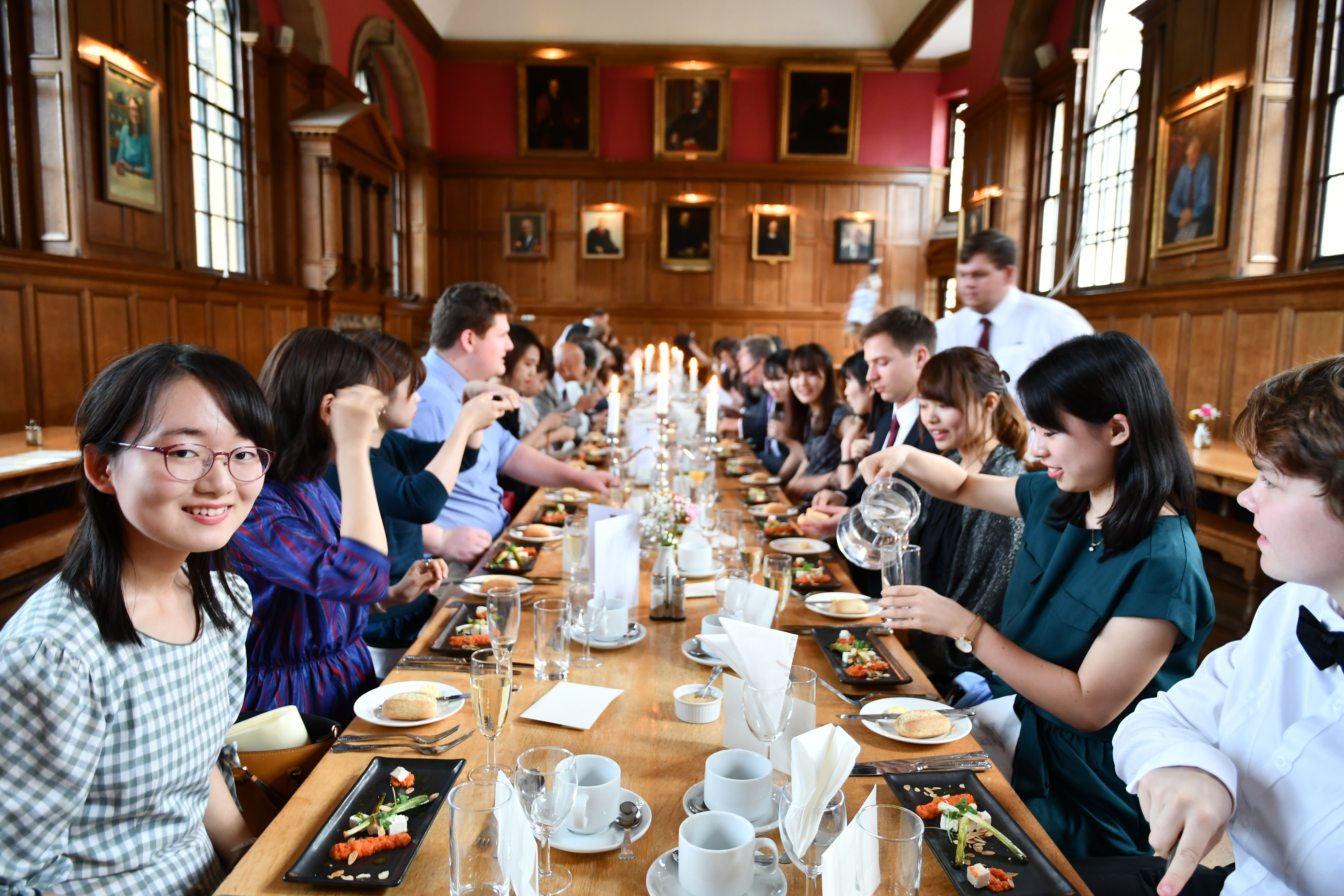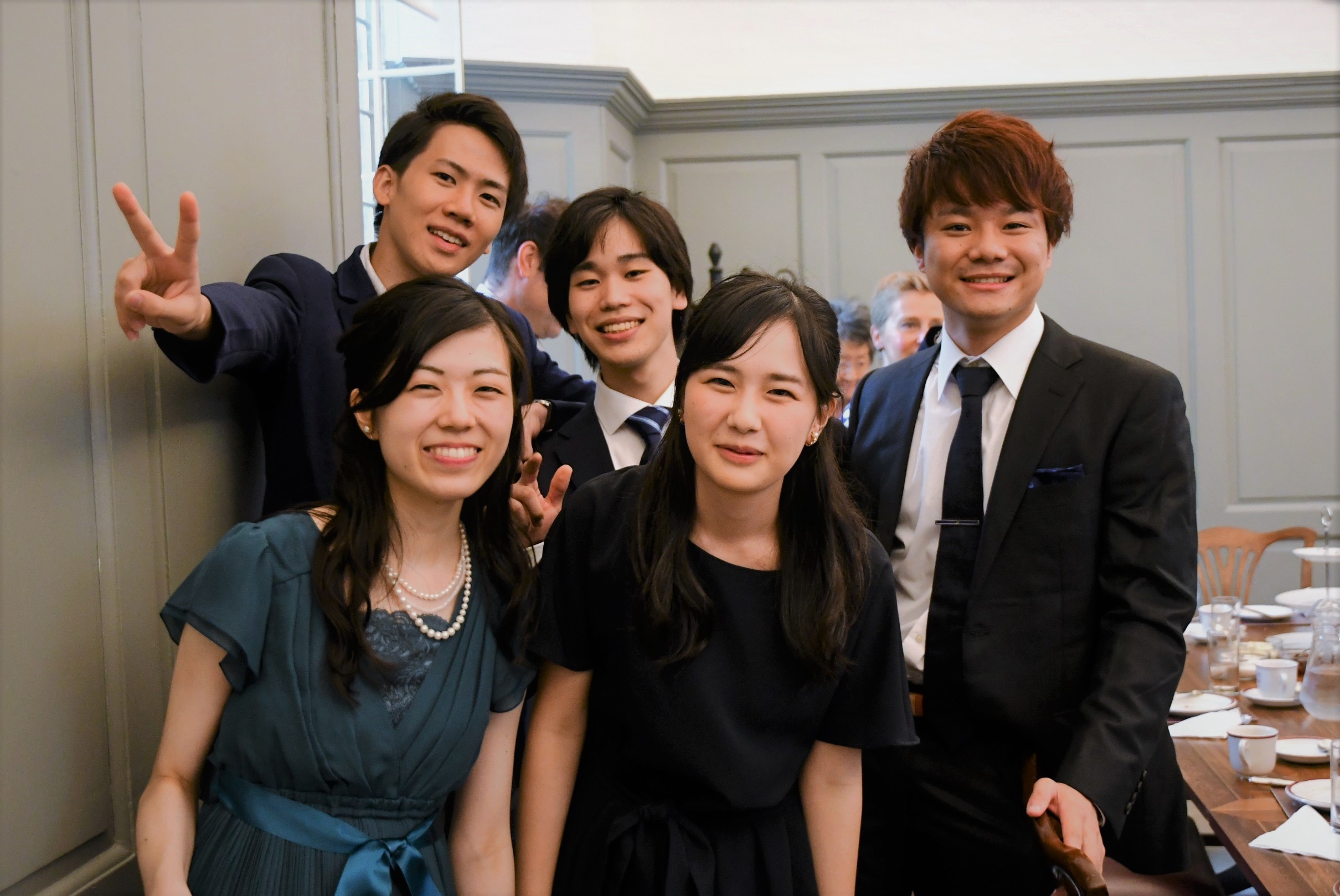 Getting together over lunch is one of the main ways our full-time students socialise and get to know one another, and this is true for our summer programme students too. It may be that you do not know the other students on your programme, however you are sure to make new friendships quickly while talking over the delicious meals our chefs prepare each day. As you will be eating at the same time as the other summer groups, you will also have a chance to meet students from other universities from across the globe.
Our international students during the summer programmes will have use of three dining halls at Hertford which are a short walk away from accommodation and classrooms. All three dining halls are open for breakfast, lunch and dinner Monday to Friday. On weekends there is a reduced service (usually breakfast on Saturdays, and breakfast and dinner on Sundays).
Welcome Tea
At the beginning of your programme you will be invited to attend a Welcome Tea in main College Hall. This is a relaxed yet traditional British Afternoon Tea where you will have the chance to get to know your RAs, teachers, staff members and of course the other students on your programme. It is also a good time to take photographs on the main quadrangle and under the Bridge of Sighs, so please do dress smartly for this event.
Gala Dinner
The culmination of your programme is the Gala Dinner, a three-course, formal meal held in the dining hall. Our chefs pride themselves on making this event a real culinary experience, and it is an opportunity for you to talk with your peers, teachers, and Hertford students whilst celebrating the achievements you have made whilst studying with us. This memorable evening begins with a drinks reception in the Principal's Lodgings and a certificate presentation ceremony. The candle-lit dinner includes four courses and a selection of white and red wines. We see it as the perfect way to say goodbye and reward the hard work of our students.
We had two big parties there. One was a welcome party on the first day and the other was a gala dinner on the last day. I experienced British food culture and afternoon tea and these were awesome. British scone with clotted cream and jam is my cup of tea
Tohoku Fukushi Student, Spring 2018