Undergraduate accommodation
We're very proud to be able to accommodate every undergraduate who wishes to 'live in' for the duration of their studies, despite the small size of our main college site.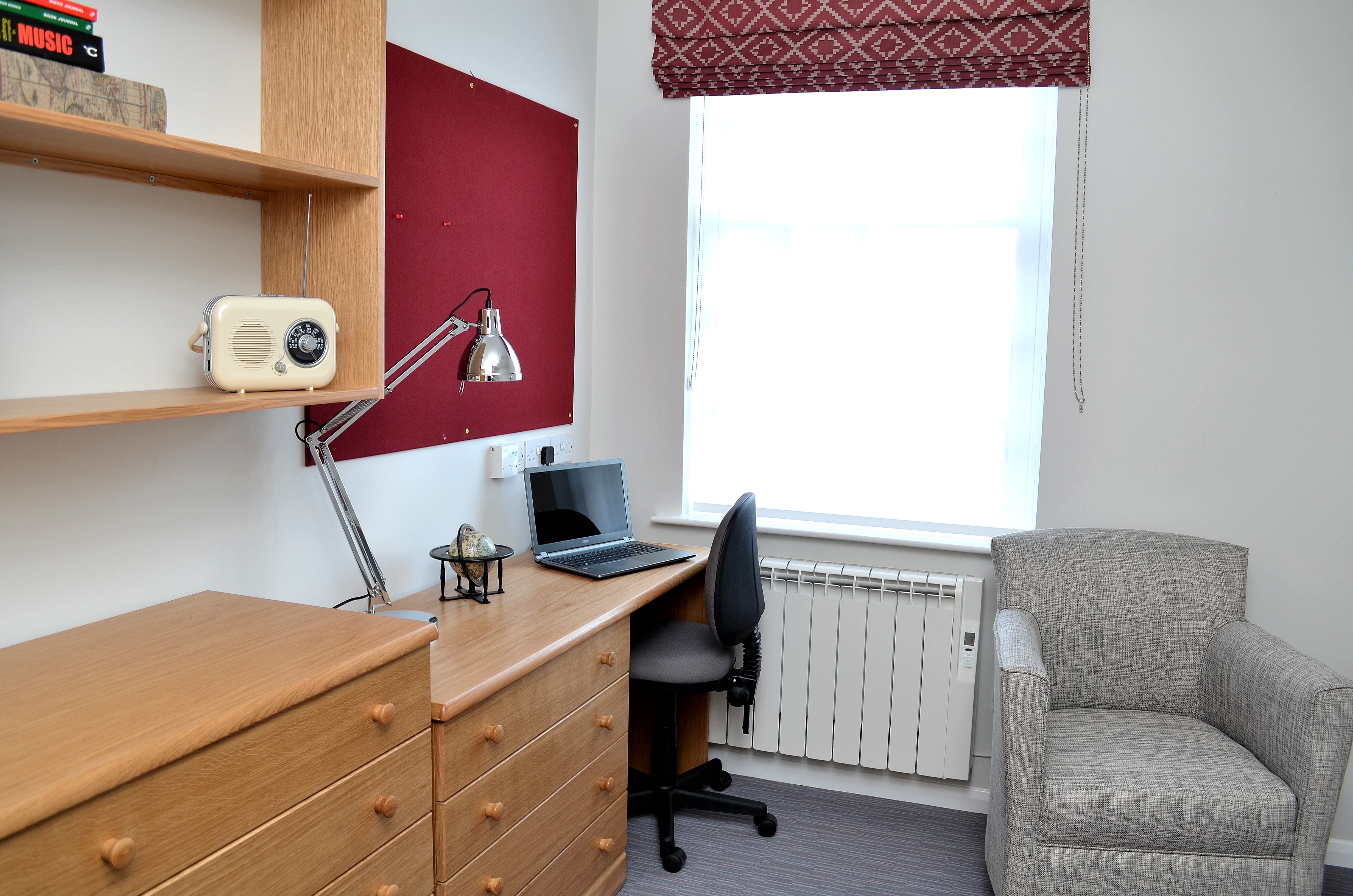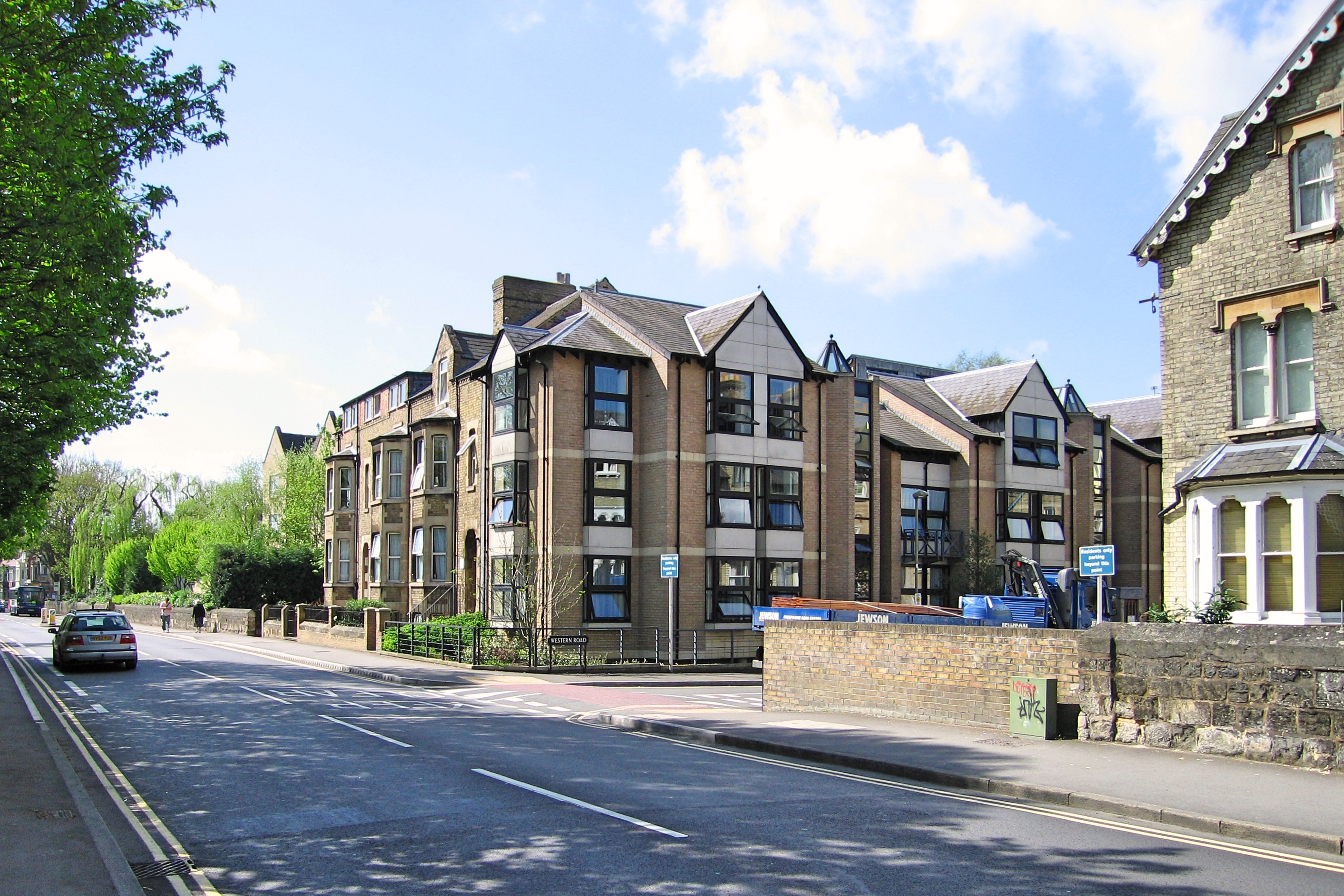 Although 'living in' isn't compulsory beyond your first year, most of our students choose to live in college properties throughout their time at Hertford. The great advantage of this is that you only need to pay rent for the time you spend in Oxford – usually around half the year. You'll need to empty your room at the end of every term, but this is not unique to Hertford – most other colleges use student rooms for interview candidates and guests during vacations too.
As a fresher in your first year, you'll be allocated a room on our main college site in the heart of Oxford. All of our main site rooms cost the same price, so the allocation is random and you'll find out which room is yours when you arrive at the start of your first term. Accommodation for students beyond the first year is determined by a random ballot, organised by an elected undergraduate student from the JCR (Junior Common Room).
In the subsequent years of your course, you'll be able to live in our South Oxford annexe at Folly Bridge – with some ensuites and its own dining hall – in one of our historic North Oxford townhouses, or in one of the remaining available rooms on the main site.
Main college site
Students have been living on Catte Street for over seven centuries, and today our main college site is a quirky mixture of buildings and architectural styles. Every first-year undergraduate lives here and a few older students do too. Our three quadrangles are quite informal in their layout and have lots of variety, meaning that there are a wide range of rooms available.
Old Buildings (OB Quad)

This is the oldest part of college and the main quadrangle, home to the lodge, hall, chapel and library. There's some student accommodation here too – 5 bedrooms which share bathrooms and a kitchenette.

New Buildings (NB Quad)

These 'new' buildings are connected to OB Quad via the famous 'Bridge of Sighs' and were built at the turn of the 20th century. Despite its name, NB Quad includes fragments of the old medieval city wall and a bastion which is now the graduate common room (MCR). The college nurse's surgery is also here, as is the gym, bar and laundry room. There are around 50 student bedrooms in this quad, sharing bathrooms and kitchens.

Holywell (HW Quad)

The newest addition to the main college site was purpose-built in the 1980s and houses the Junior Common Room (JCR), where all undergraduate students can chill out, relax and take part in regular events. It's right next to NB Quad and the college bar and incorporates historic houses on Holywell Street. There are around 70 bedrooms here, sharing bathrooms and kitchens.
South Oxford
Just south of the River Thames, the relaxed suburb of Grandpont is home to many of our students in second year and above. There are lots of cycle and running paths nearby, along the river and through the beautiful Christ Church Meadow. Our south Oxford annexes are only a 10-15 minute walk from the main college site, and the rest of Oxford can be easily reached on foot, bike or the regular buses.
Abingdon House

On Abingdon Road, just south of the river, Abingdon House provides 65 single bedrooms in a combination of historic townhouses and purpose-built accommodation, where our students share bathrooms and kitchens. There's an onsite caretaker and housekeeper at Abingdon House, who is there to make sure everything is up to scratch. This annexe is just 1.2km from the main college site and you can have meals at Warnock House just over the river.

Folly Bridge

This purpose-built accommodation opened in 2000 and provides 85 en-suite bedrooms with showers and toilets around a central courtyard. It's situated right on the river and has great views across Christ Church Meadow. There's an onsite caretaker and housekeeper, and plenty of kitchens and a common room to share. This building is not exclusively for undergraduate students, and does accommodate graduate students as well.

Warnock House

Geoffrey & Mary Warnock House is a purpose-built accommodation annexe at the bottom of St Aldate's, adjacent to the River Thames and just a kilometre from the main college site. There are around 70 single bedrooms here, sharing bathrooms and kitchens. The onsite caretaker and housekeeper make sure everything is ship shape. Warnock House also benefits from a dedicated dining hall during term time, serving up delicious breakfasts and evening dinners for all our students in south Oxford.

Western Road & Abingdon Road

We also own four townhouses in south Oxford for undergraduate accommodation on Western Road and Abingdon Road. These houses provide single bedrooms and each has shared bathrooms and kitchens. They're around 1.5km from the main college site and close to the laundry and dining facilities at Abingdon House and Warnock House.
North Oxford
Our college houses are located in three popular areas of north Oxford – Jericho, Park Town and Summertown – all of which are within a short distance of the main college site. Students and second year and above live in the these properties, which are popular with our science students thanks to their proximity to the University's science departments and labs.
Jericho

Jericho is a small but vibrant community, north-west of the city centre near Oxford canal. Jericho is the home of Oxford University Press and a wide array of independent cafes, restaurants, bars and shops, as well as an independent cinema. We own one house in Jericho on Leckford Road for undergraduate accommodation, with 14 single bedrooms, sharing bathrooms and kitchens. The property is on a 15-minute walk from the main college site and has a large garden which residents are welcome to use, as well as secure bike storage and an onsite laundry facility.

Park Town

Park Town is a beautiful 19th-century suburb just north of the city centre near to University Parks, where there are over 70 acres of open parkland, popular jogging routes, and the meandering River Cherwell. The independent shops and pubs of North Parade Avenue are a popular feature of the area too. Hertford owns two neighbouring Victorian houses on Banbury Road, just a 15-minute walk from the main college site. Here we have an onsite caretaker along with plenty of bathrooms, kitchens and laundry facilities for our students to share.

Summertown

Summertown is a large community situated 2.5km from the city centre, yet easily accessible – half-hour on foot or ten-minute by bike or bus. As well as independent shops, bars, cafes and restaurants, there are several small supermarkets, a weekly farmers' market and a public leisure centre with gym and swimming pool. We have 16 single bedrooms on Banbury Road in a large pair of redbrick houses converted into student accommodation. There shared bathrooms, kitchens, secure bicycle parking and a laundry facility onsite. Just across the road are more single bedrooms above two quiet businesses – a café and an estate agent. The students here share two bathrooms and a kitchen and have access to the secure bicycle parking and laundry just 25m away across the road.