Eating here
Every year our catering teams produce over one hundred and fifty thousand meals for our students, fellows, staff and guests.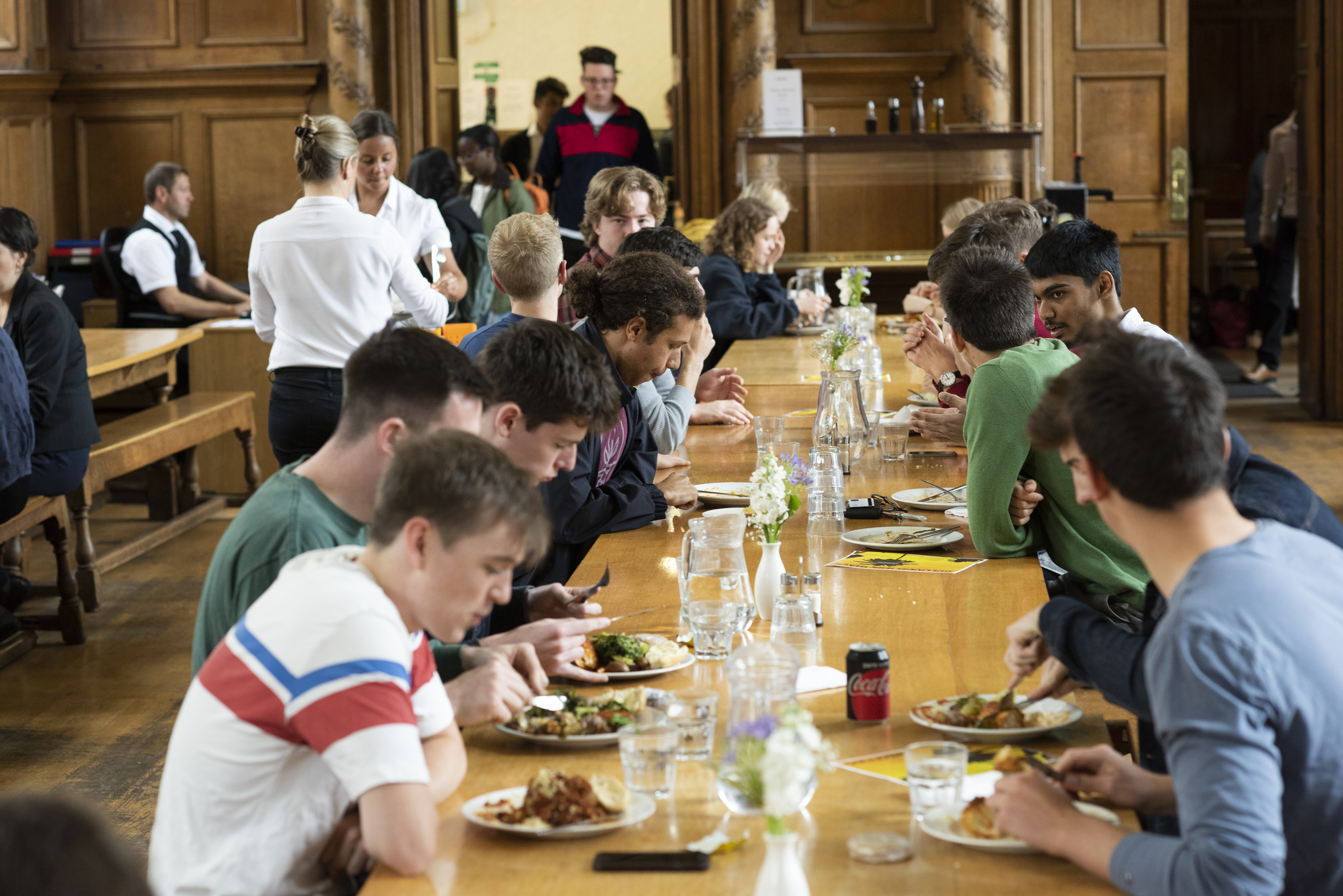 With term-time service available at both the main site and at our Warnock House accommodation in South Oxford, catering is accessible and good value for money. With postgraduate students in residence outside of term time, our catering provision continues at the main site throughout much of the year.
Eating together in the dining hall is a major part of the collegiate experience at Hertford. We eat together every day but also get together for special events, such as for society and subject events. Private group dinners and drinks events are welcomed throughout the academic year as well.
The college bar (known as DTB for 'Down The Bar') is open during term time for the use of students, staff, and fellows. Located beneath New Buildings Quad, the college bar is a friendly, quirky venue to stop for a drink after a long day in the library or the laboratory. We have a dartboard, table football, a quiz machine and a large number of board games for everyone to use. Popular with clubs and societies for its five distinctly different rooms, the bar is also a good place to celebrate sporting victory with team-mates, or commiserate after a defeat.
The bar supervisor, 'Captain' Jack Shirley, manages a mixed team of college and student staff, contributing to the friendly and welcoming atmosphere.