Information for graduate freshers
We look forward to welcoming you to Hertford this year. Below is information on joining and becoming part of the college, including forms to complete and return. This page will be regularly updated with new information when it becomes available so do check for updates. Find out more about our graduate community on the MCR website.
Welcome from the Tutor for Graduates
As Tutor for Graduates, I am delighted to welcome you to Hertford as a graduate student. I hope that you will have a successful and enjoyable time in Oxford and will be able make the most of the many opportunities that the University and college have to offer. At Hertford, it is my job to oversee the academic aspects of your time here – I am also involved in welfare issues, and you will see me at social events throughout the year.
All aspects of college academic administration (such as signing of official forms) are dealt with through the Academic Office, led by Lynn Featherstone (the Registrar). The Academic Office will be able to help you with routine matters, but I am always available to help or advise with more complex problems where necessary: you can contact me using the Tutor for Graduates email address. We also have a highly experienced welfare team, led by Alison Woollard (the Dean) and Yo Davies (the Welfare Coordinator): they will be introduced to you when you arrive.
On arrival, you'll be allocated a College Advisor who will provide your formal academic link with the college. In most cases they will be a member of your academic department and/or have expertise related to your field of study. Their support is additional and complementary to, but does not replace, the supervision provided by your department.
You are automatically a member of the 'Middle Common Room' at Hertford (the MCR, as opposed to the Junior Common Room (JCR) for undergraduates and Senior Common Room (SCR) for academic staff). The MCR provides the social focus for the graduate community and organises many social and academic-related activities throughout the year, which we hope you'll participate in and enjoy. The MCR is run by a committee elected from its members and the MCR President will be in touch with you about those. MCR activities are a wonderful way to get the most out of Oxford and Hertford and there are many other student-run college and University societies, covering an extremely wide range of activities and interests.
I look forward to meeting you at our induction events when you arrive, and very many thanks for choosing to be a member of our community.
Professor Bjarke Frellesvig, Tutor for Graduates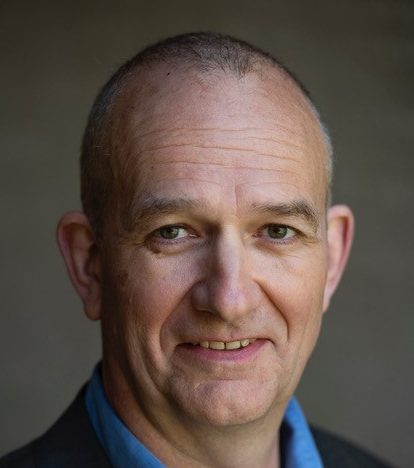 What should I do next?
Please complete the following forms:
Once you have returned your Student Contract you will receive your university log-in details by email; please follow the instructions to register.  There will be a number of induction meetings around the start of term (including a medical registration session), and the MCR (graduate common room) will run events to welcome new graduates and tours of the college in the preceding weeks.
A welcome pack – including your university card – will be awaiting your arrival. Call in at our Academic Office as soon as you can to collect it – someone will be here between 10am and 4pm, Monday to Friday. Please bring a passport-sized photograph with you for college records, and (for international students) your passport and visa for scanning.
Overseas students
Details of the Orientation Programme for European and international students can be found on the University website.
Please note that all non-EEA students should obtain a student visa before coming to the UK. Please refer to the UK Government website for further information and to ensure that you meet the requirements for entry into the UK. All student visa matters are dealt with by your department. You will need to collect your biometric residence permit card on arrival, which can be done at the Examination Schools in late September and early October.  Students who arrive much earlier tor later than this will need to visit the Post Office to collect their biometric residence permit.
Welfare and medical registration
New students are encouraged to register with an Oxford doctor, and we strongly encourage all Hertford students to register with the College Doctors at the 28 Beaumont Street Surgery. This letter from the College Doctors includes details regarding online medical registration, which you should complete prior to your arrival in Oxford. You should complete this in addition to the in-person medical registration appointment with the College Doctors at the start of term. The following documents provide further useful information:
Academic dress ('sub fusc')
During your time at Oxford you'll often be required to wear academic dress called sub fusc, most notably for Matriculation, sitting University examinations and Graduation. You can find out more about what sub fusc includes on the University website. Sub fusc items can be purchased from various shops in Oxford.
Finding out more
If you have any questions, don't hesitate to get in touch with Sue, Julia or Ellie in the Academic Office. Please make sure that we have an up-to-date email address for you too (not a previous institutional one which may expire).