Mentoring opens doors to Oxbridge
Nick Keith MA, FSRA (Modern History, 1965)
Nick Keith explains how mentoring modern students keeps him and other mentors in touch with academic life and helps students who aspire to Oxford, Cambridge and other universities.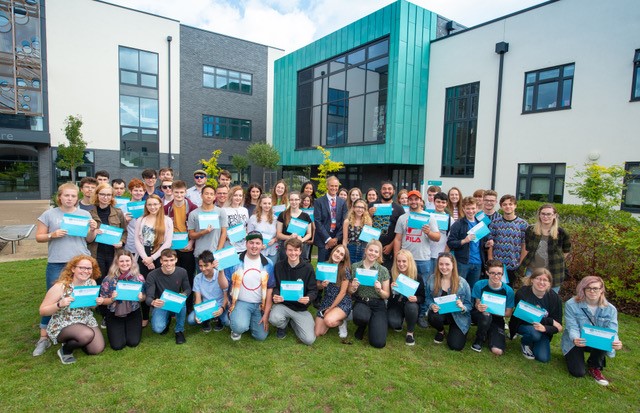 After a blissful three years at Hertford reading modern history, it seemed that most of my academic bounty was crammed into a treasure chest topped up over three years. I always wanted to give something back and help young people striving to find their academic nirvana. In the last three years I have discovered mentoring at a Hampshire Sixth Form College near my home in Winchester.
What does mentoring mean? I'm not a teacher, nor an exam coach nor a tutor. Mentoring, for me, simply involves having Oxbridge tutorial-style meetings with students one to one or in small groups. Mentors may question students and start discussions about what they are learning and how it applies in a wider academic or practical field.
Mentors also keep an eye on books, the news and articles, TV and radio programmes which may be relevant for academic studies. For example I am encouraging political and history students to follow the Talking Politics podcasts of David Runciman, who is in the middle of delivering a personal History of Ideas, which starts with Thomas Hobbes.
News of the mentoring scheme filtered through to me in 2018 by word of mouth from local alumni. When I heard about it, I jumped at the chance to become involved. I contacted Barton Peveril and arranged to meet Shoonagh Hubble, the Careers Manager. "The mentor scheme started in 2015, just with a governor, a former principal and three of my friends," she explains. "The breakthrough came when I went to speak at a meeting of the Hants and IoW branch of the Oxford Alumni Association, and they undertook to spread the word amongst the wider membership."
As a new mentor I had some guidance notes and advice, met other mentors, and undertook DBS (Disclosure & Barring Service) checks to ensure my fitness to meet and mentor teenage students, or mentees (not a word that many of us like but we can't find another). Three students who Aspired to Oxbridge were allotted to me. All were in the Arts but not all were historians. And the rest, as they say, is history.
Meetings tend to be held weekly throughout the Spring (Hilary), Summer and Michaelmas terms, right up to Oxbridge interviews in December. Mentoring points of discussion are mainly relevant to their A level subjects but at a tangent. We can also share the wealth of material about Oxbridge courses and entrance on the university websites, including interview questions and videos of interviews.
Fortunately I have kept in the flow of knowledge through my career – as a journalist (10 years with The Times, 3 as Sports Editor), as a book and magazine publisher, and as a freelance editor – and through my private passions – for news, reading, theatre and film. So I am almost up to speed with the students in drama and literature. It's a close-run thing. Mentoring keeps the brain lubricated, and Barton Peveril staff and students have given glowing testimonials to the mentoring system.
Shoonagh Hubble says: "We now have some 25 mentors, some of whom joined as a result of that initial meeting, but even more of whom have joined as recommendations. We have almost all subject areas represented (although we could always do with more STEM mentors) and this year over 80 students have a mentor. The impact on student outcomes has been significant -– this year a record 22 students have received offers from Oxford or Cambridge (prior to the scheme just a handful would be successful). Of those, half are from socially disadvantaged backgrounds. a record 15 students have received Medicine offers this year, 9 of whom are from disadvantaged backgrounds.
"The main difference that mentors make is in having the conversations with students that teaching staff have neither the time nor the resources to deliver. A great example is one of our engineering/materials science mentors, who would bring along a different substance (perhaps a piece of metal or plastic) to each session. He would then discuss the properties of that substance with his two mentees, giving them the confidence to analyse, challenge and draw conclusions. Each of those mentees now have offers from Oxford – one for Materials Science and one for Chemistry. They both agree that their mentoring sessions equipped them perfectly for interview and beyond."
Jonathan Prest, Principal of the College, adds: "The mentoring scheme for potential Oxbridge applicants has also boosted the intellectual confidence of many more 17-year-olds who have taken up places at other challenging universities For years we have felt that many of our sixth formers lack the social and intellectual confidence, and perhaps also the skills, to cope with an Oxbrige application, assessment regime and interview process.
"For many of our students there is a shocking deficit in cultural capital. They may not expect to shake hands, read a novel or newspaper, look an interlocutor in the eye, have ever been to the theatre, visited Winchester Cathedral, travelled abroad or even, in the most extreme cases, travelled more than 25 miles from Southampton. Introducing the middle class, Oxbridge-educated, predominantly retired mentors, with great patience and a willingness to give up their time, has been transformative.
"Sixth Form Colleges like ours know how to support students into the best universities, but simply aren't funded in a way which could give sufficient one-to-one attention to these special needs of our academically strong students. Mentors offer us their time for free!"
Some credit for the success of the medics must go to my good friend and fellow Hertford man Dr Graham Winyard (1965) who also lives in Winchester. He chose to work in public health where his career "culminated in six years as medical director of the NHS in England in the 90s". Finally he was a postgraduate dean responsible for the training of several thousand junior doctors. Graham, who features in the brochure "Pride of Hertford: A snapshot of Alumni Talent", wanted to quit as a mentor at the end of last year because he did not feel he could offer enough to students. However his mentees thought otherwise and persuaded him to stay on as a mentor in 2020.
During Covid-19, mentoring takes places through Google Meets (the college does not allow Zoom), or on the telephone. Surprisingly perhaps it still seems to work and I feel confident about the current crop of Barton Students.
You will find OUS alumni societies in various parts of the country. And the University has an outreach programme, with Colleges taking responsibility for certain geographical areas, probably jointly with other colleges. Suffice it to say that mentoring is hugely worthwhile for the mentors as well as the students, the universities and the academic process.
P.S. Graham and others were reunited some 20 years ago when I organised a private gaudy for those who matriculated in 1965 and graduated in 1968. In 2018 Will Hutton was the guest of honour at the 50th anniversary dinner to celebrate the graduation of many of us (not Graham's).