Cancer survivor and female entrepreneur donating hair and fundraising for children's charity
Lauren Murrell (Geography, 2006)
Eight years ago I was diagnosed with leukaemia and knew I was going to lose my hair. I had really long, silky soft blonde hair at the time. I donated my hair before it was too late. I remember the day my sister Sarah came to my hospital room and we tied my hair into a long plait and she cut it off. It was a really hard day and I eventually lost all my hair, becoming bald, including thinning eyebrows and eyelashes.
My long ponytail was donated to the Little Princess Trust, who make real-hair wigs and fund vital research into finding a cure for childhood cancers. This charity is a special one and it's something I talked about in my podcast interview with Deliciously Ella.
The nature of the cancer I had meant that I was kept in protective isolation in my hospital room for weeks on end, I couldn't leave my hospital room other than for checks, scans, tests elsewhere in the hospital. So I ended up wearing a scarf on my head rather than a wig, but it was reassuring to know I always had that option.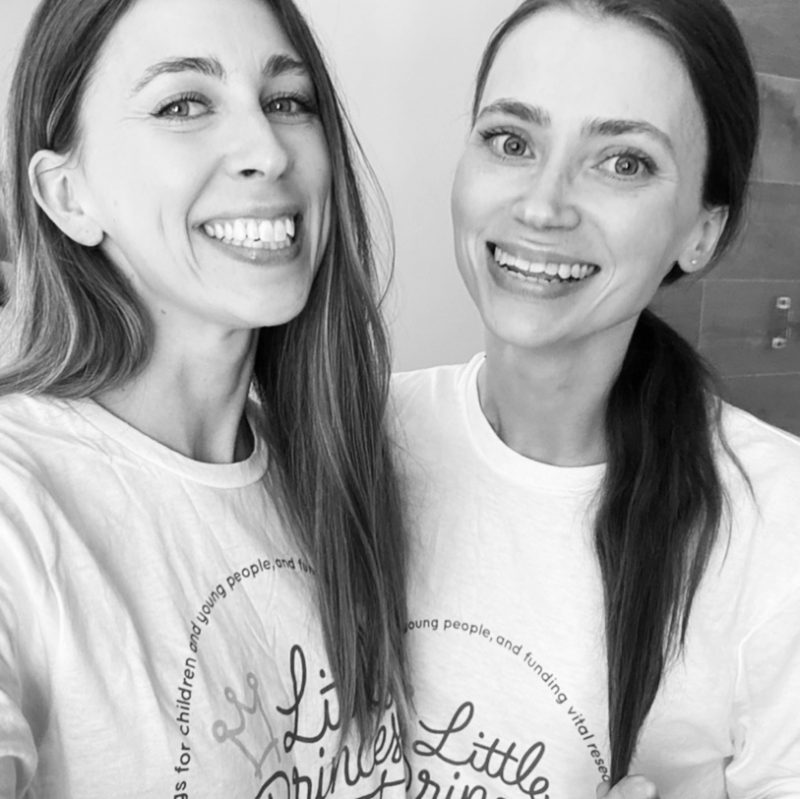 Every year some 3,800 children and young people are diagnosed with cancer in the UK and one of the consequences of this treatment is the loss of their hair. For many young girls, the loss of their hair is even more devastating than the illness.
To help, I will be donating my hair again on 15 September, as an act of gratitude and defiance in the face of adversity.
My sister, and now business partner at By Sarah London, is also donating her hair. What a journey it's been over the last 8 years and I'm sure this will bring back many memories for us and I hope inspire many of you to also donate your hair and support the fundraising activities of the Little Princess Trust.
Fellow Ambassador of the charity, Andrew Barton, who is a celebrity hairdresser and creative director of Headmasters, will be cutting our hair and we are fundraising £1,100 to cover the costs of the charity making two wigs from our hair.
To support our target, please donate here . Every donation will help to make a real difference. And if you would also like to treat yourself, enjoy our Organic Hair Oil, as 20% of the sales will be donated to the charity as part of the #bysarahponytailchallenge.
You never know what lies ahead, what twists in the road are going to present themselves. All we know for certain is that we have today, this moment right now.
And if supporting a children's charity is something that matters to you, I'd be so grateful for your support.
Thank you for reading my story.
Further information:
https://bysarahlondon.com/ 
https://www.justgiving.com/fundraising/by-sarah-london